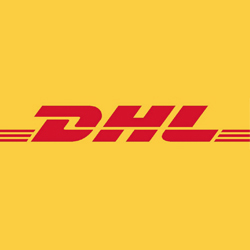 Part-time Courier / Dockworker
Hightstown, NJ
*You must include your resume to be considered for employment.*

What makes DHL great? Our people! Enjoy the flexibility, innovation and fun we encourage and promote in our work environment. Our corporate culture is about personal commitment – to our business, to each other and to our communities.

DHL Express currently has openings for part-time Courier / Dockworkers in our East Windsor, NJ market. As a Courier / Dockworker you will ensure the efficient and timely processing and handling of customer outbound and inbound shipments.

DHL is dedicated to being a great place to work. In addition to competitive salaries, our employees enjoy a range of programs, services, and benefits that bring the best to their personal lives.

Start your career with DHL today!

• High school diploma or GED.
• Previous professional driving experience, preferably in a delivery role.
• Must be at least 21 years old.
• Must have a driver's license with clean driving record.
• Must pass pre-employment background, drug, and medical physical screening.

• Drive vehicle to customer sites.
• Pick up and deliver documents and packages to and from customers according to established procedures, in all weather conditions.
• Pick up, handle, and deliver time sensitive documents and packages in a safe and punctual manner, considering traffic patterns, alternative routes, traffic regulations, and driving conditions in order to meet customer and DHL time requirements.
• Ensure all delivery material received is safely delivered to correct consignee.
• Operate a scanner to record shipping and package information for documents/packages picked up or delivered.
• Maintain good work habits, including reporting to work on time and adhering to standard work and safety procedures.
• Report any suspected breach of security or unusual happenings to supervisor immediately.
• Assist supervisor in orienting, training, assigning, and checking the work of lower level couriers.
• Assist supervisor in performing check rides to review performance and the proper use of routes and practices.
• Must be able to lift up to 70 lbs. occasionally.
• Must be able to lift forty 40 lbs. frequently.
• Must be able to walk, climb stairs, reach overhead, squat, bend, kneel, stoop and crouch repeatedly.
• Excellent customer service skills.
• Map reading skills and knowledge of delivery area preferred.

We are an Equal Opportunity Employer.
14074