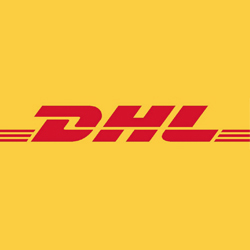 Part Time Dock Worker
Sorry, this job has expired.
Westborough, MA
What makes DHL great? Our People!

Enjoy the flexibility, innovation and fun we encourage and promote in our work environment. Our corporate culture is about personal commitment – to our business, to each other and to our communities.

DHL is dedicated to being a great place to work. In addition to competitive salaries, our employees enjoy a range of programs, services and benefits that bring the best to their personal lives.

Start your career with DHL today!

DHL Express currently has openings for Part Time Dock Workers at our Service Station in Westborough, MA.

As a Dock Worker you will ensure the efficient and timely processing and handling of customer outbound and inbound shipments.

Success in this position depends on the ability to ensure compliance with safety, security, regulatory, and company policies, as well as the ability to work well in a team environment. Ideally you will have the ability to consistently lift items weighing between 20 and 70 lbs. while working in a warehouse environment.

• High school diploma or GED
• Must be at least 18 years old.
• Must have a driver's license with a clean driving record.
• Under tight deadlines, perform duties such as sorting, packing, loading, and unloading containers.
• Palletize and separate freight/documents.
• Ensure all delivery material is prepared for shipment.
• Operate a scanner to record shipping and package information for documents/packages picked up or delivered.
• Drive forklift.
• Report any suspected breach of security or unusual happenings to supervisor immediately.
• Maintain good work habits, including reporting to work on time and adhering to standard work and safety procedures.
• Assist supervisor in orienting, training, assigning, and checking the work of other employees.

• Must be able to lift up to 70 lbs occasionally.
• Must be able to lift 40 lbs frequently.
• Must be able to walk, climb stairs, reach overhead, squat, bend, kneel, stoop, and crouch repeatedly.

• Monday-Friday, 6:30pm-9:30pm.

We are an Equal Opportunity Employer.
14478